On the 8 April, TAS Young Australian of the Year Meriem Daoui will run for 24hrs straight. This challenge will be the longest and furthest she's ever run and her hardest running challenge to date. 
The funds raised will be directly given to Al-Ihsan foundation, a non-for-profit humanitarian charity organisation dedicated to assisting all people and families in need. They provide medical aid including ambulance services to remote and cut-off communities, food packages, clean water, medication, hygiene packs, and educational guidance to families living in polluted and unsanitary conditions. 
If you are in a position to share or donate, it would be greatly appreciated by Meriem.
Image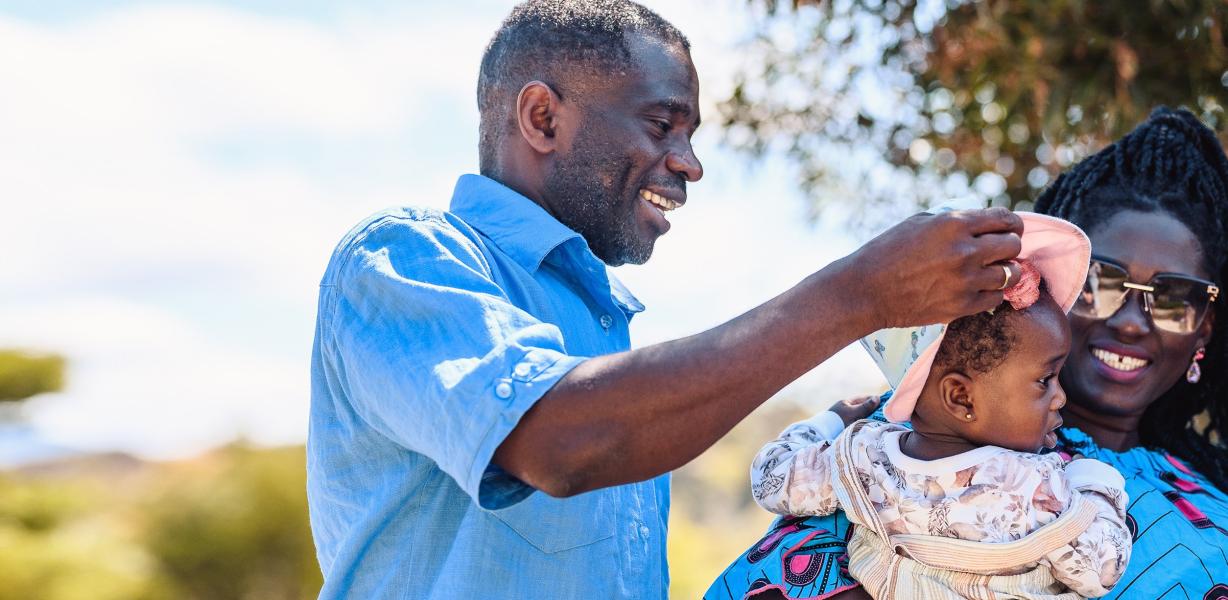 What has John Kamara been up to?
His 2023 TAS Australian of the Year award has certainly given John Kamara a bigger platform for sharing his story.

John says a new and constructive conversation has begun about the need to value and respect migrants and refugees in the Tasmanian community, who continue to struggle to navigate complex systems and policies which impact their lives greatly.  
John has had over 40 engagements in Tasmania including opportunities across NGO, private and government sectors, media interviews, meetings with state and federal politicians and speaking engagements at community events:
He helped launch the Garden to Connect project, an initiative seeking to connect elders and seniors from multicultural communities to create a garden in their backyards and/or in the community and share meals


 

He is leading the conversation with the Tasmania Government around community consultation processes to review the Multicultural Action Plan


 
His family were featured in a story on the Little Tasmanian website, an initiative of the Tasmanian government and a resource to bring the Tasmanian story into the lives of new Tasmanians in their early years
 

In 

May, he'll be addressing Tasmanian parliament about the challenges and ongoing struggles of diverse communities in Tasmania from a lived experience
Amar love for faith, family and country
It was when 2023 Australia's Local Hero Amar Singh decided to lean more into his Sikh heritage, get baptised, grow out his beard and start wearing a turban that he felt more Australian than ever. A core tenet of the Sikh faith is volunteering, which Amar has been doing for decades now.
Listen on ABC Conversations
Maggot farming is a thing
2023 ACT Australian of the Year Olympia Yarger is the CEO and founder of Goterra. This episode (featured on 2023 NSW Young Australian of the Year Lottie Dalziel's Banish podcast) explores her fight on food waste using robots and how she's helping solve one of the agriculture industry's biggest financial and climate pain points.
Listen on Spotify
Sam's 1000
When his beloved big sister was diagnosed with terminal cancer, Samuel Johnson rode his unicycle around Australia to remind every woman to be breast aware. From this, Love Your Sister was born. The 2018 VIC Australian of the Year is now calling on 1000 businesses to help provide precision medicine for cancer patients everywhere. It's their vision that it can be offered to all cancer patients, regardless of location, age, income or status.
Learn more
PARt Symposium
The PARt (Prevent, Assist and Respond training) was held in Alice Springs on the 8 March 2023 for International Women's Day. The event was about bringing key stakeholders together to discuss how to effectively prevent, assist and respond to domestic, family and sexual violence. "It was an absolute privilege to take part in this Symposium," said 2021 Local Heron Sgt Erica Gibson, who was on the panel with 2020 Local Hero Shirleen Campbell. "We all need to do our PARt to make our community safe and free from violence."
Read more
Warrior William
How does 2023 QLD Australian of the Year William Barton feel about his body? Powerful. Taryn Brumfitt would be proud! Check out this article with William in the Sydney Morning Herald where he talks about the relationship between music and spirituality and leaving school at 12 to work as a musician. William will be performing in Canberra at Parliament House in April!
Read more
PM visits Street Side Medics
Prime Minister Anthony Albanese visited Street Side Medics in Parramatta, NSW to thank them for their hard work and contributions to the community. 2022 Young Australian of the Year Daniel Nour and his team of volunteer doctors and nurses are making a real difference to those in need by providing a mobile medical service for people experiencing homelessness around Sydney. Right now they have two vans with a third being fitted out.
Learn more
Back Roads host
2019 NSW Australian of the Year Kurt Fearnley AO has hosted a guest episode of bush culture series Back Roads on ABC. It's not his first visit to the largely Indigenous community, about 500 kilometres north of Alice Springs. "You can truly tell the connection the show has with the community. It's a show that takes the time to turn off the highway, and lands in a part of the world that has beautiful stories that often don't get the chance to be told."
Read more
Teen mum Melissa Redsell proved everyone wrong
2023 QLD Local Hero Melissa Redsell was 16 and in her last year of school when she found out she was pregnant. Many people told her she'd ruined her life. At seven months pregnant, Melissa graduated, and a little while later, her baby girl was born. Melissa began to build a remarkable life for herself, becoming a nurse, then a midwife, then creating a thriving charity helping young mums-to-be in the same situation she'd been in years before. ABC Conversations spoke to Melissa about her experience.
Listen to the podcast
In Memoriam
Entrepreneur and philanthropist Pat LaManna OAM, 2009's Senior Australian of the Year, has passed away. His own experience of economic adversity inspired his support of many charities in Australia and overseas.
Read more
Shamaruh Mirza
Aloneness and low self-esteem are not uncommon in Canberra, according to 2023 ACT Local Hero Shamaruh Mirza. The Canberra Times spoke to Shamaruh about how she's helping migrant women who are struggling.
Read more
Ageing with attitude
When we heard that the soothing tones of 2023 NSW Senior Australian of the Year Teresa Plane were on radio, we knew we wanted to tune in. Teresa commands the airwaves during her two radio shows broadcast on 2RPH for Sydney and the Australia-wide network on 1224 AM, 100.5 FM or on 2RPH digital. Aging with Attitude is broadcast each fortnight on Saturday from 4pm to 4.30pm, spreading the message that age is nothing …. attitude is everything! Teresa explores how older age can be an emotionally healthy time of growth and enlightenment. Meditative Moments, broadcast Sunday evenings at 9.15pm, addresses areas of stress management, relationships, spirituality and meditation, helping listeners learn how to create authentic happiness in their life with greater contentment. 
Learn more about Teresa Plane
A Joyful Life
Before Australia's Local Hero for 2021 Rosemary Kariuki was advocating for refugee and migrant women just like herself, Rosemary was a survivor. In 1999, Rosemary fled Kenya to escape the family abuse and tribal clashes and arrived in Sydney by herself. Her incredible story has been turned into a book and highlights how it's possible to develop a positive outlook even in the face of adversity. A Joyful Life comes out 8 March.
Rosemary Kariuki
Isobel Marshall
Been wondering what 2021 Young Australian of the Year Isobel Marshall's been up? Her fourth year of study commitments mean she has stepped away from TABOO, the social enterprise business she co-founded with the aim of eradicating global period poverty. These days, the feminist and humanitarian is committed to integrating her passion for women's rights with a career in medicine.
Read more
Image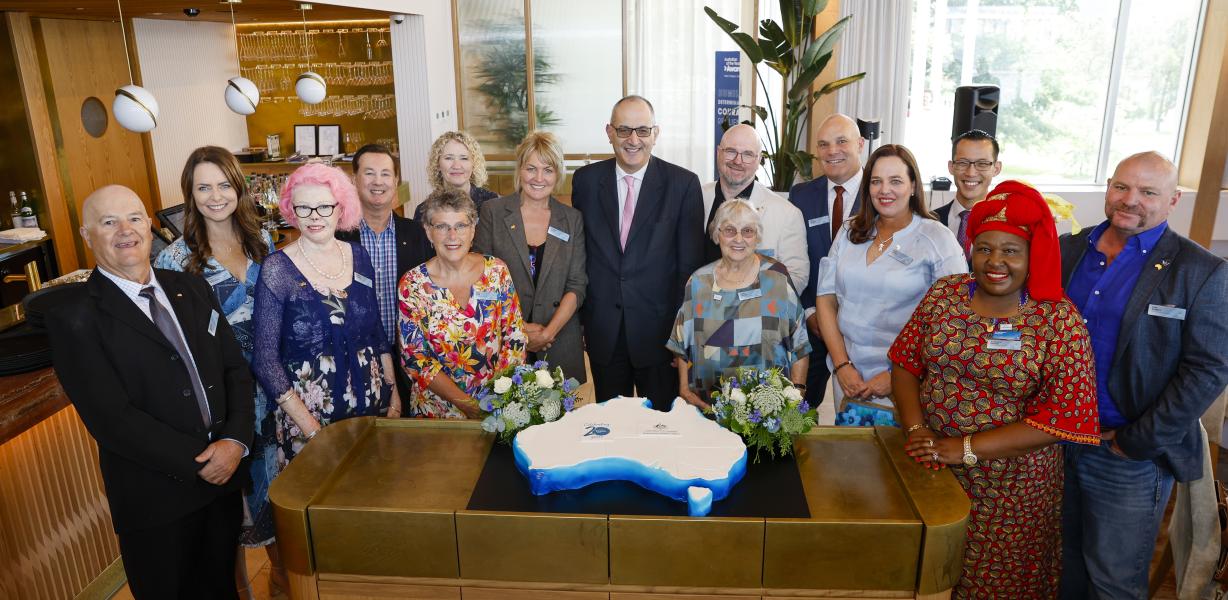 20 years of Australia's Local Heroes
2023 marks the 20th anniversary of Australia's Local Hero Award.
This Award has been proudly sponsored by the Department of Home Affairs since its inception as part of their mission to promote active citizenship – which all Local Heroes embody.
It's a special category that recognises everyday people thinking outside the box to find solutions to a wide range of issues in their own community.
From empowering our most vulnerable, to raising awareness and advocating for change across human rights, the environment and more, the causes supported by Local Heroes represent our shared Australian values in action.
To celebrate the 20-year milestone along with the 2023 State and Territory Local Heroes, 14 national Local Hero alumni gathered to reflect on how the Award has helped amplify their voices and causes.
Hosted by Michael Pezzullo AO, Secretary, Department of Home Affairs, the event included a special 20th anniversary cake and a discussion panel featuring alumni Shanna Whan (2022), Rosemary Kariuki OAM (2021) and Jonathon Welch AM (2008).
We loved this write up in The Canberra Times about the award's anniversary featuring Local Hero alumni Eddie Woo (2018) and Ben Kearney (2005).
Image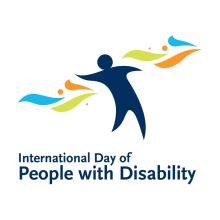 The International Day of People with Disability is the official Alumni partner for the Australian of the Year Awards